Heat-Flex® 3500
THERMAL INSULATIVE COATING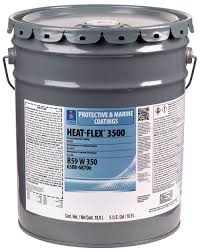 Heat-Flex 3500 is a multi-purpose insulative acrylic coating engineered to optimize thermal properties, offering personnel burn protection and process insulation. This single component coating can be applied to ambient or hot surfaces up to 350°F (177°C) and is suitable for substrates operating between -80°F (-63°C) and 350°F (177°C). Heat-Flex 3500 is flexible to perform under cyclic thermal
shock conditions.
With the introduction of Heat Flex 3500, Sherwin-Williams now offers asset owners a single source for insulative coating systems including primers and topcoats, assuring consistent availability and optimal performance.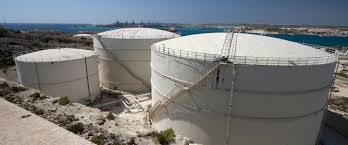 HEAT-FLEX® HI-TEMP 1200
COATING UNDER INSULATION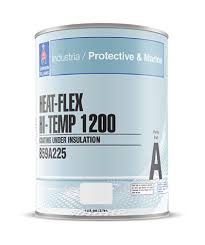 HEAT-FLEX® HI-TEMP 1200 is the next generation singlecomponent inert multipolymeric matrix coating that outperforms
alternatives in combating corrosion under insulation (CUI) and in high heat applications.
• Resists corrosion under insulation
• Resists stress corrosion cracking
• Application surface temperatures from ambient to 500°F (260°C)
• Operating surface temperatures cryogenic to 1200°F (649°C)
• Heat curing not required to cure and provide corrosion resistance
• Self priming, single component
• No maximum recoat time
Benefits:
■■ Single component waterborne acrylic formulation provides simpleapplication with standard airless spray equipment.
■■ Very fast dry times reduce application cost and minimize overspray risk.
■■ Provides improved plant safety by insulating dangerously hot surfaces from personnel.
■■ Eliminates "hidden" corrosion under insulation (cutting concerns associated with conventional insulation and cladding).
■■ Low thermal conductivity insulation to improve energy efficiency of hot or cold processes.
■■ Prevents condensation on cold surfaces by maintaining surface temperature above the dew point.
■■ Prevents radiant solar heating of material storage containers and personnel enclosures.
Recommended Uses:
■■ Piping & Valves
■■ Tanks & Vessels
■■ Heaters & Boilers
■■ Stacks & Ductwork
■■ Compressors & Pumps
■■ Containers
■■ Other Hot & Cold Surfaces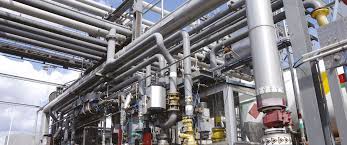 PRODUCT INFORMATION
©2015 The Sherwin-Williams Company
Protective & Marine Coatings
1.800.524.5979
www.sherwin-williams.com/protective
Recommended